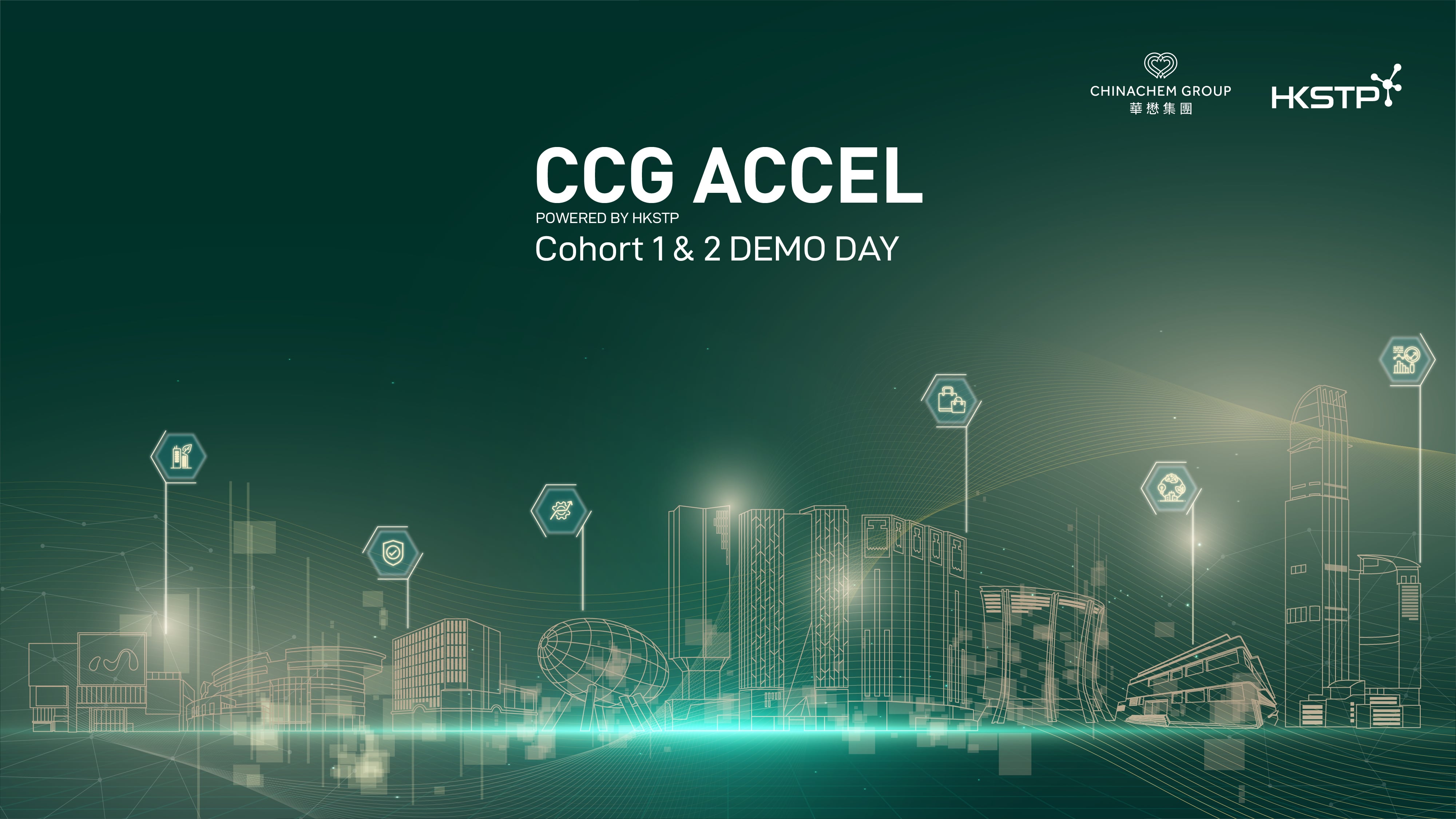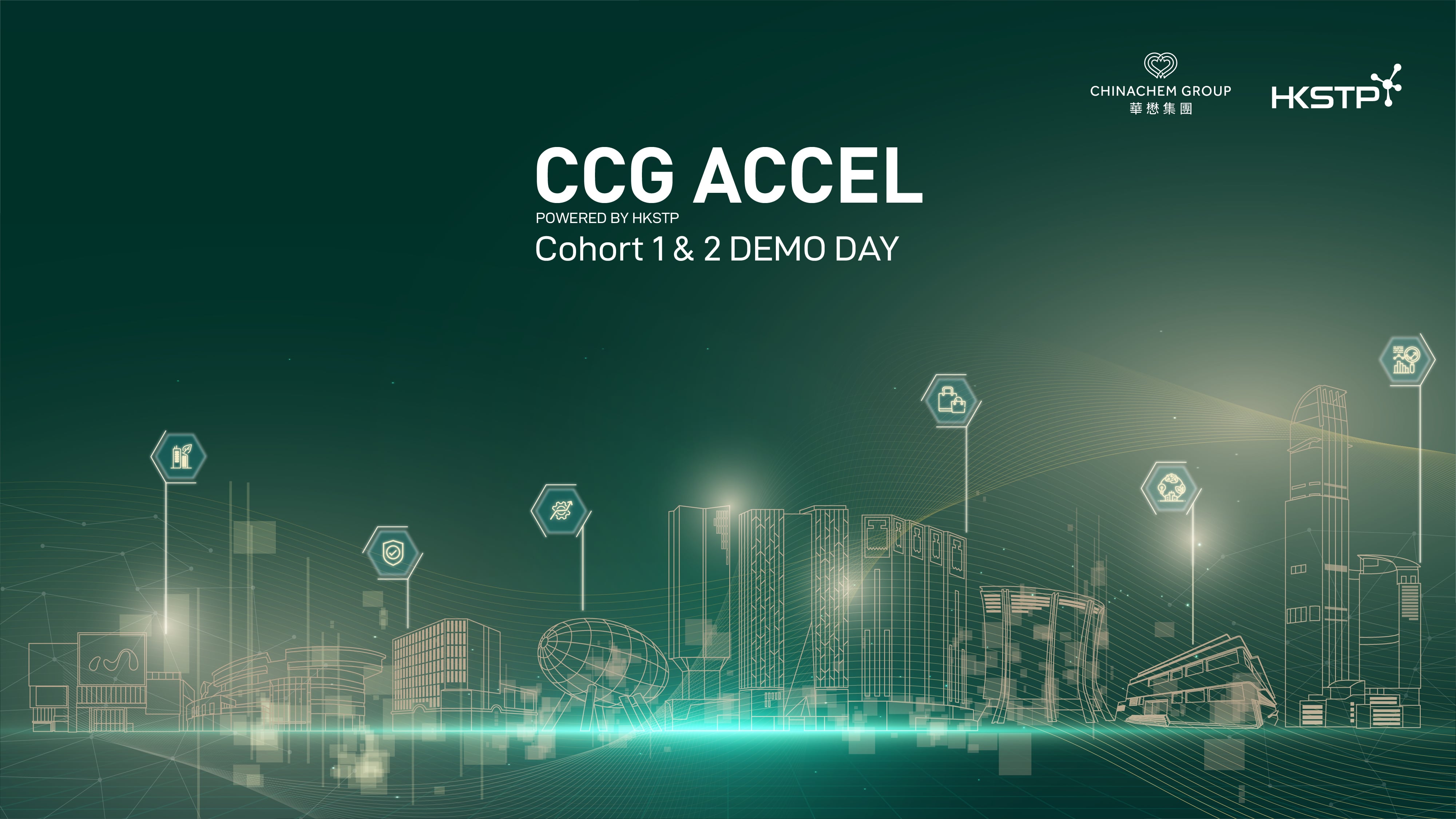 17/04/2023
The "CCG Accel - Powered by HKSTP" accelerator programme, launched by HKSTP and Chinachem Group (Chinachem), is transforming the property sector. It features unique pilot trials for tech ventures and corporations seeking to validate proptech innovation.
The Cohort 1 & 2 Demo Day on 17 April 2023 showcased 12 market-ready solutions resulting from the pilot testing programme. Participating tech ventures completed trials of their innovative solutions at Chinachem Group's nine designated commercial properties and collected front line users' feedback to validate their ideas. Instant user feedback was provided by Chinachem's professional team to strengthen market adoption opportunities. This closes the critical gap between ideation and commercialisation, proving HKSTP's Living Lab concept can translate R&D to market-ready solutions and expand I&T opportunities to other sectors and beyond borders.
The Demo Day presented "Cohort 1 & 2 Tech Venture Stories", which demonstrate how these collaborations and market testing have led to rapid development of Hong Kong's proptech industry, to fast-track property sector transformation with the innovations developed.
HKSTP and CCG join forces to host "CCG Accel – Powered by HKSTP" Cohort 1 & 2 Demo Day, showcasing proptech innovations that accelerate property sector transformation in Hong Kong.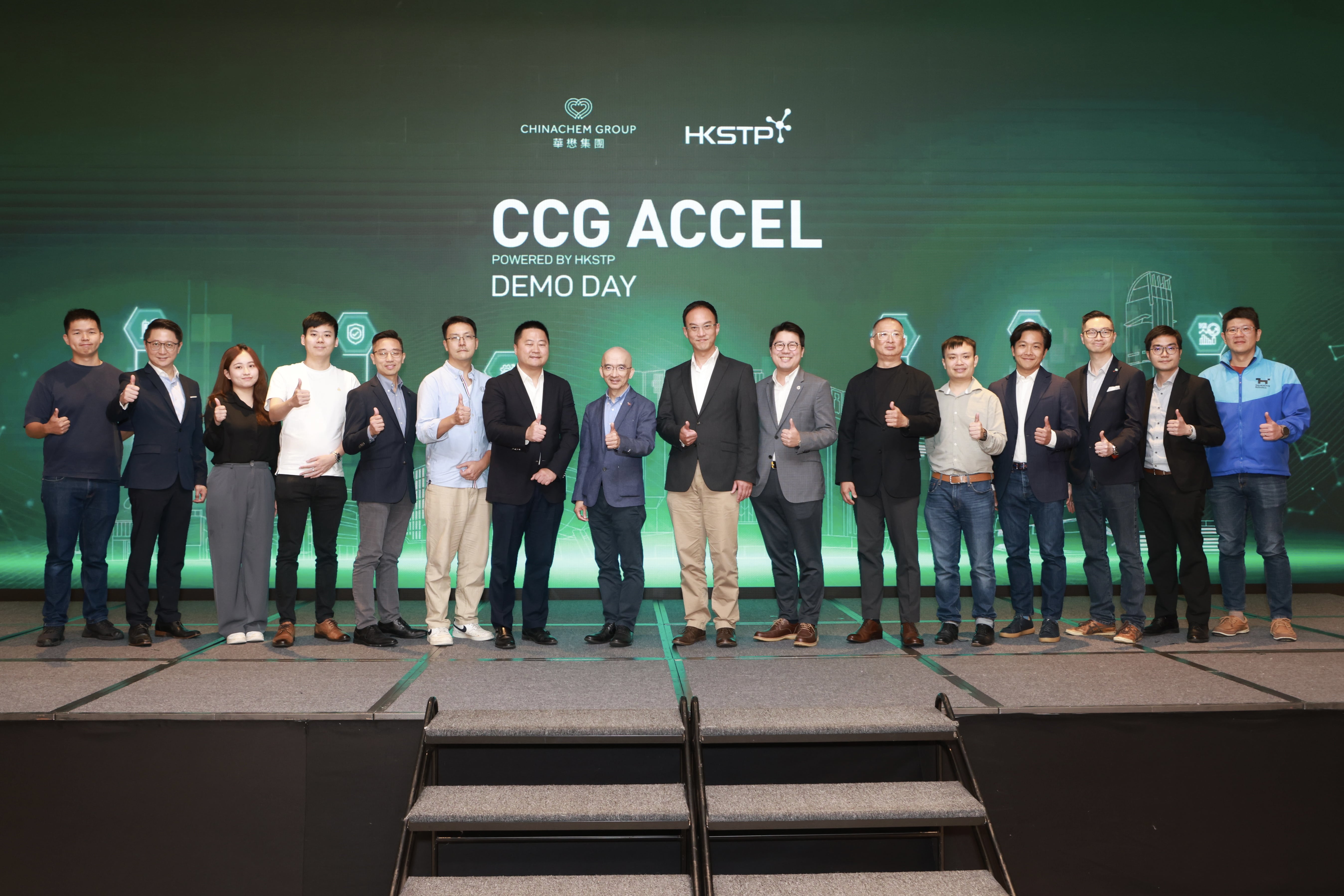 12 proptech solutions selected from Cohort 1 & 2 which are proven via pilot-first testing in the programme, demonstrating the results of elevating business efficiency, user experiences and ESG for Property Management.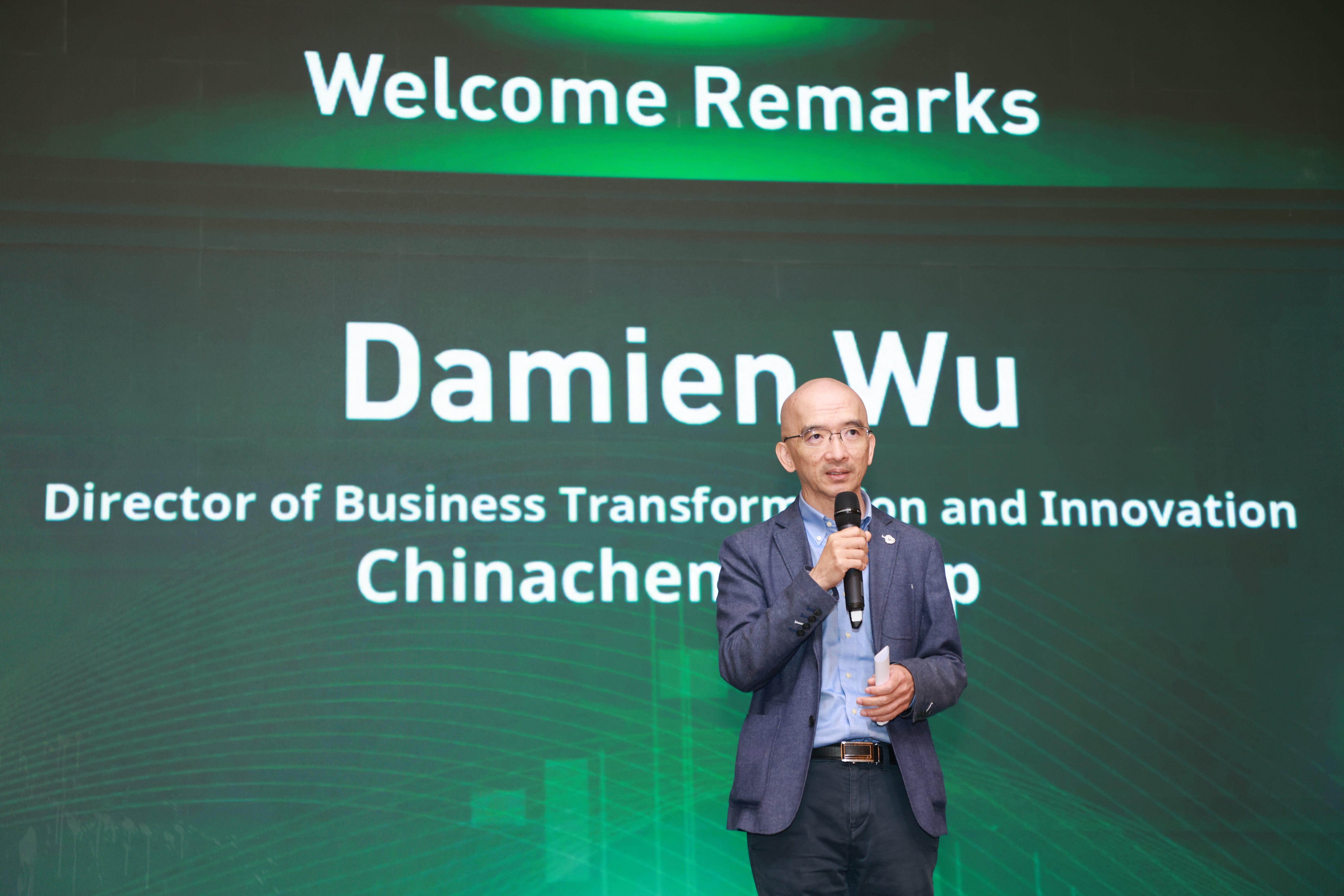 Damien Wu, Director of Business Transformation and Innovation, CCG, says at the Demo Day CCG is dedicated to building a sustainable and vibrant community by supporting local tech ventures and promoting co-creation and knowledge sharing.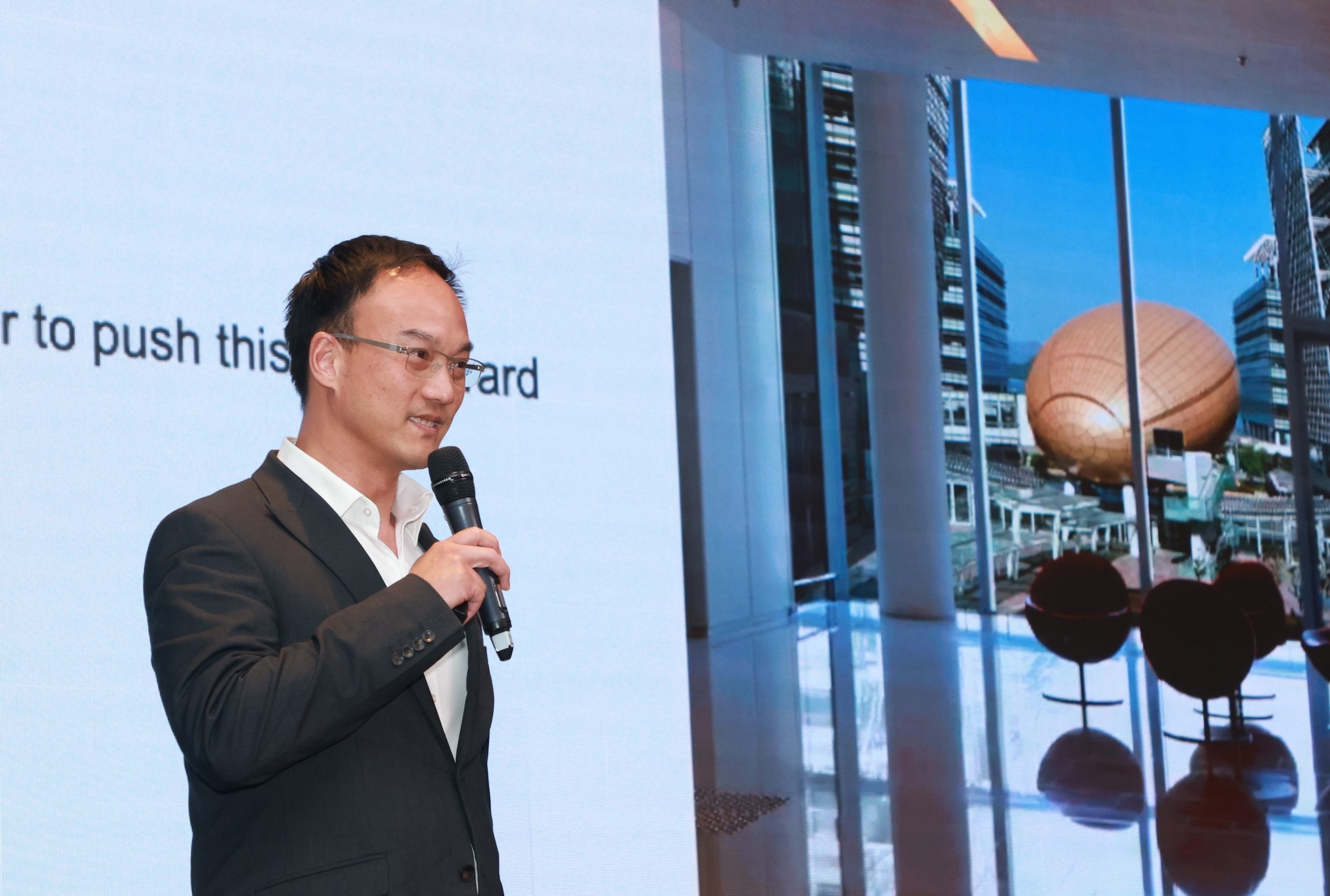 Eugene Hsia, Chief Corporate Development Officer of HKSTP, expressed his excitement to collaborate with like-minded partners like Chinachem Group to accelerate tech adoption by bringing solutions to the source.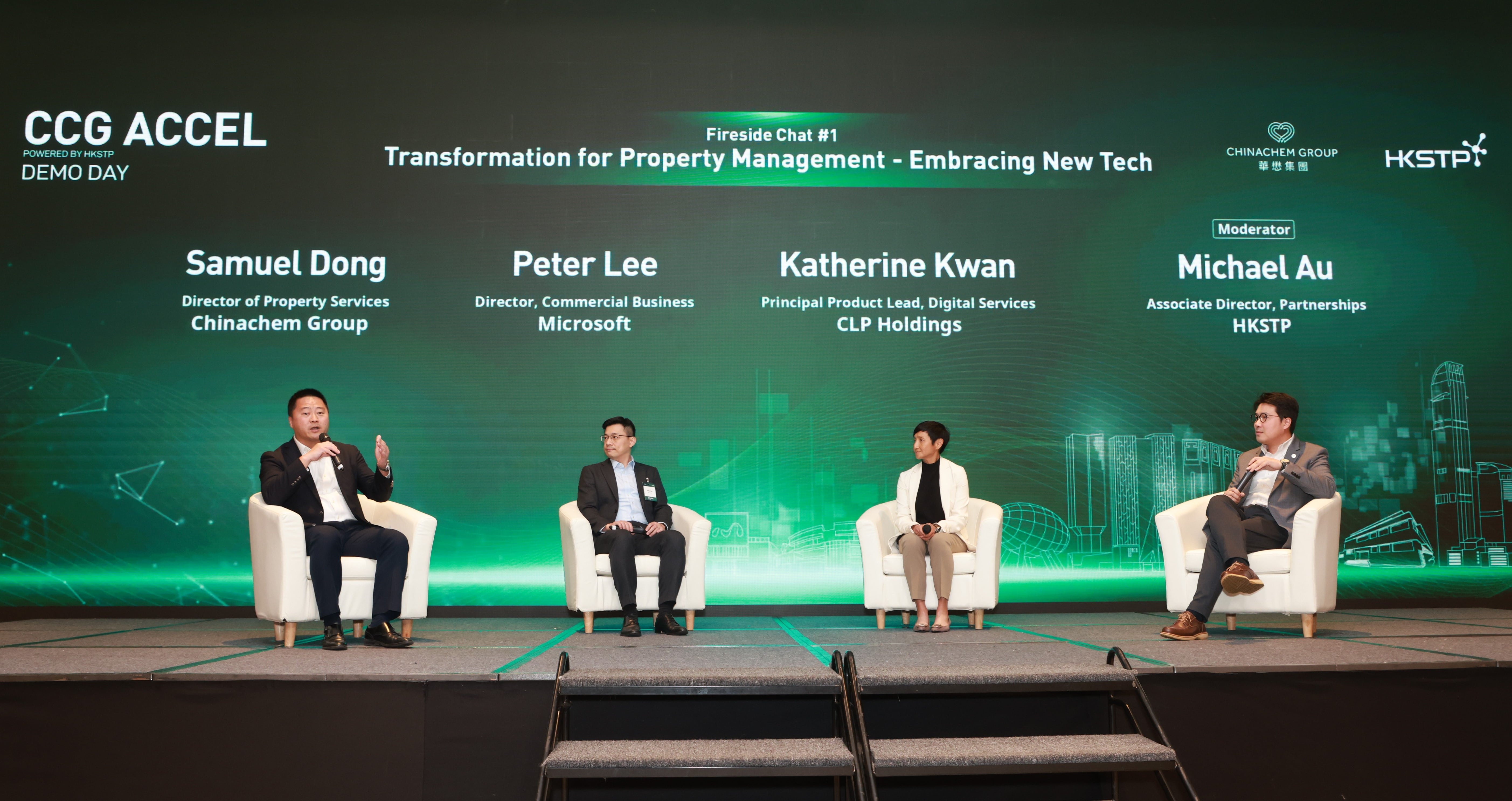 (From right to left) Michael Au, Assistant Director, Partnerships, HKSTP invited Katherine Kwan, Principal Product Lead, Digital, CLP Holdings, Peter Lee, Director, Commercial Business, Microsoft, and Samuel Dong, Director of Property Services, CCG to discuss the technology trend which is transforming the property management industry.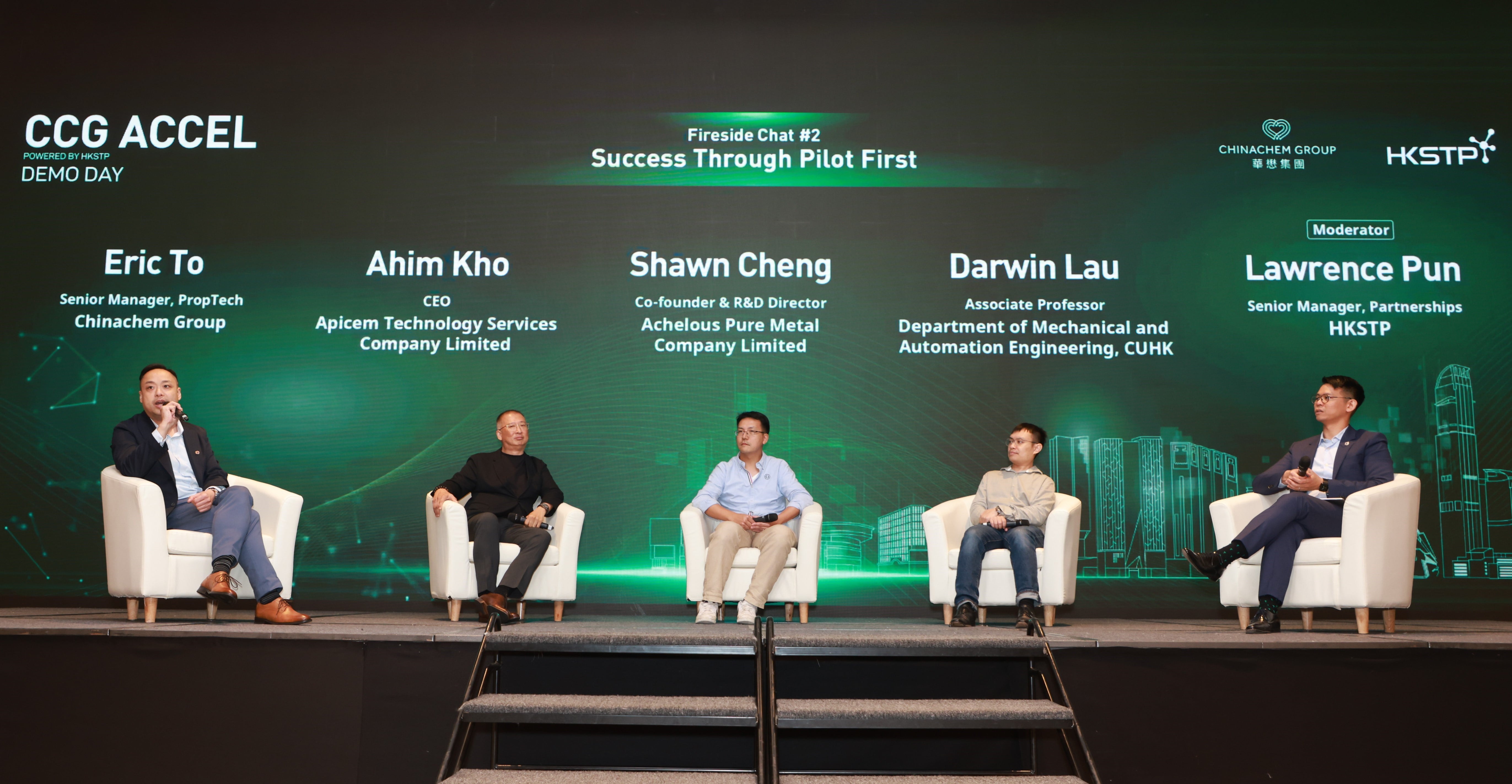 (From right to left) Lawrence Pun, Senior Manager, Partnerships, HKSTP moderated the second Fireside Chat session on "Success Through Pilot First". Darwin Lau, Associate Professor, Department of Mechanical and Automation Engineering, CUHK, Shawn Cheng, Co-founder & R&D Director, Achelous Pure Metal Company Limited, Ahim Kho, CEO, Apicem Technology Services Company Limited, and Eric To, Senior Manager, PropTech, CCG shared their experiences participating in the accelerator programme.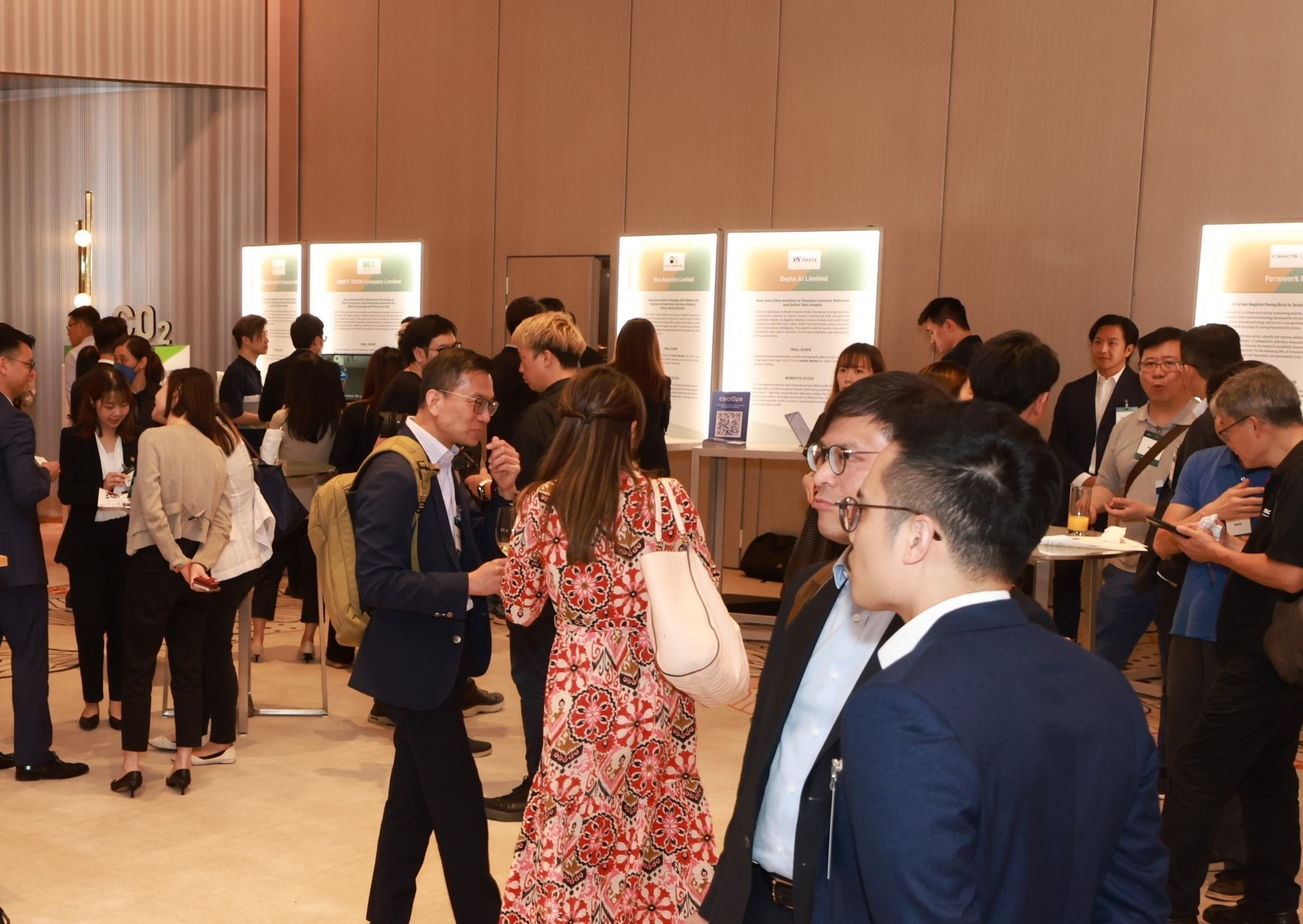 The Demo Day was well attended by around 100 guests including real estates industry practitioners and media.