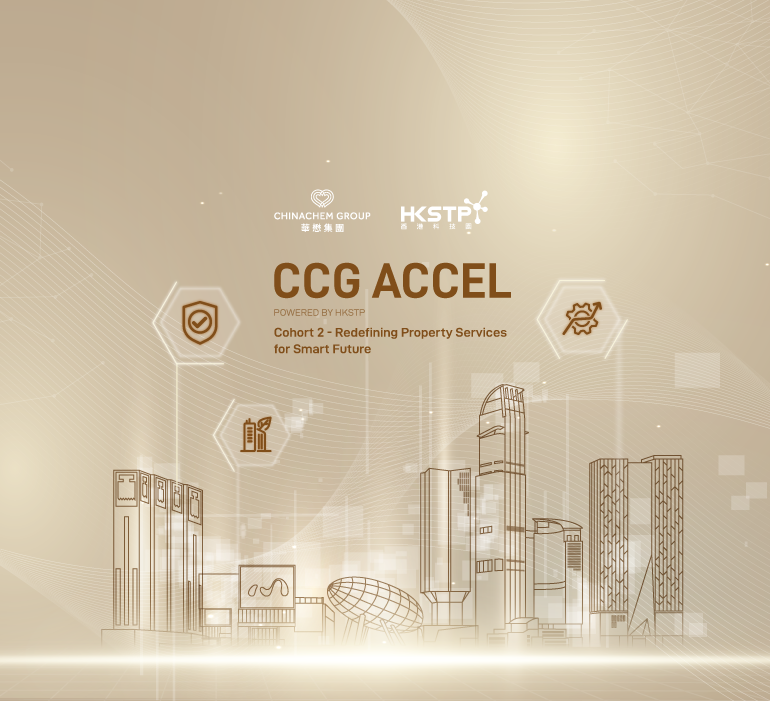 CCG ACCEL POWERED BY HKSTP COHORT 2 INFORMATION SESSION
17/08/2022
The information session invited representatives from the Chinachem Group (CCG) project and property services team to share the opportunities & challenges facing in their daily operation and discussed the technology wish-list for cohort 2, including green construction materials, construction digitalization, solutions for MiC project, automation solutions for property services, navigation solutions for elderly and other solutions.
CCG are open-minded and welcomes all types of solutions to help them overcome their obstacles. Shortlisted solutions can have trial opportunities in designated CCG commercial properties. Interested tech ventures were encouraged to submit their proposals for co-creation opportunities in three challenging areas including Green Buildings, Operation Efficiency, Safety and Wellness by (Monday) 12 September 2022 (23:59, GMT+8). Multiple solutions are welcome.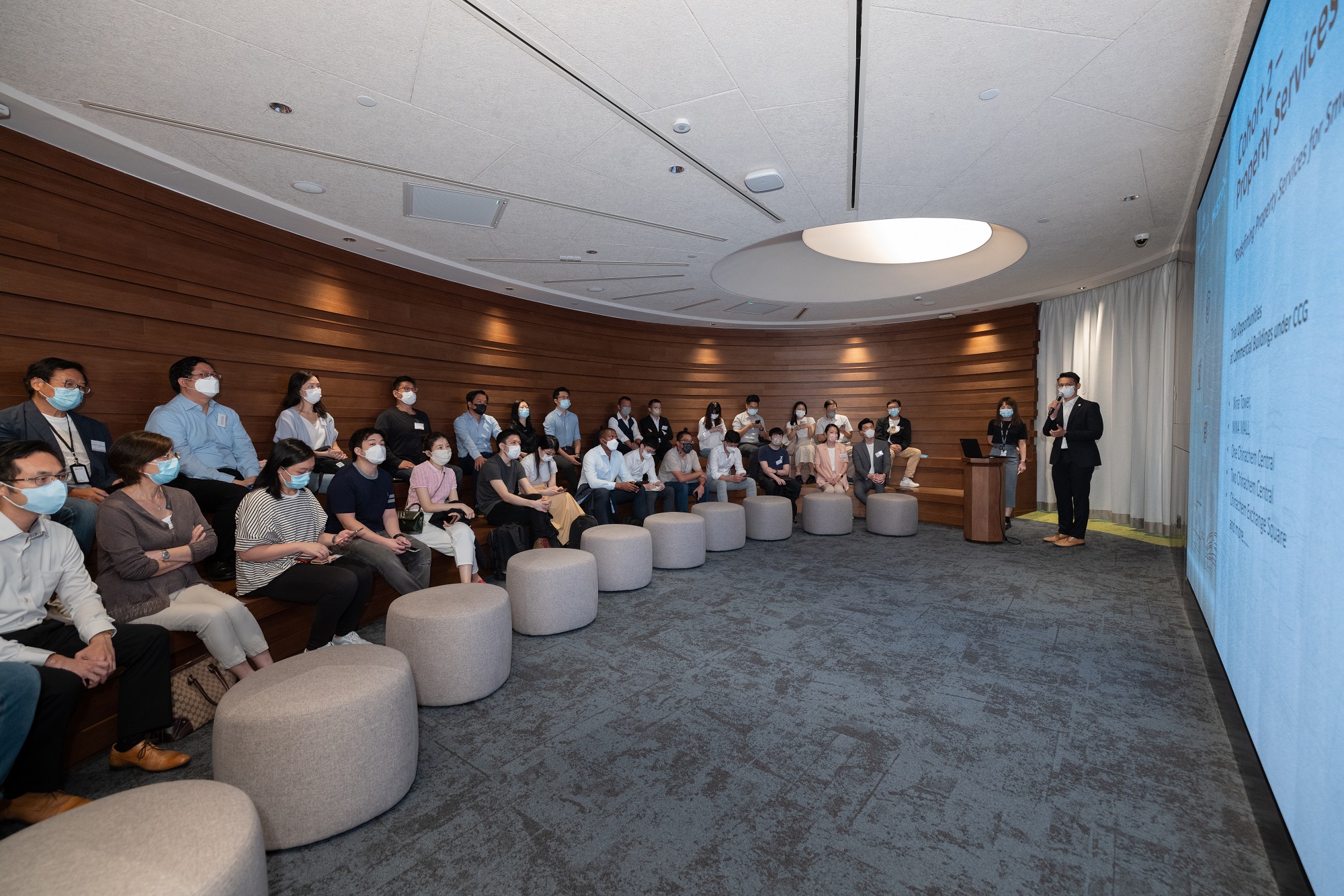 Lawrence Poon, Senior Manager, Partnerships, HKSTP introduced programme details and tips for tech ventures to prepare their solution proposal to increase chances of being selected.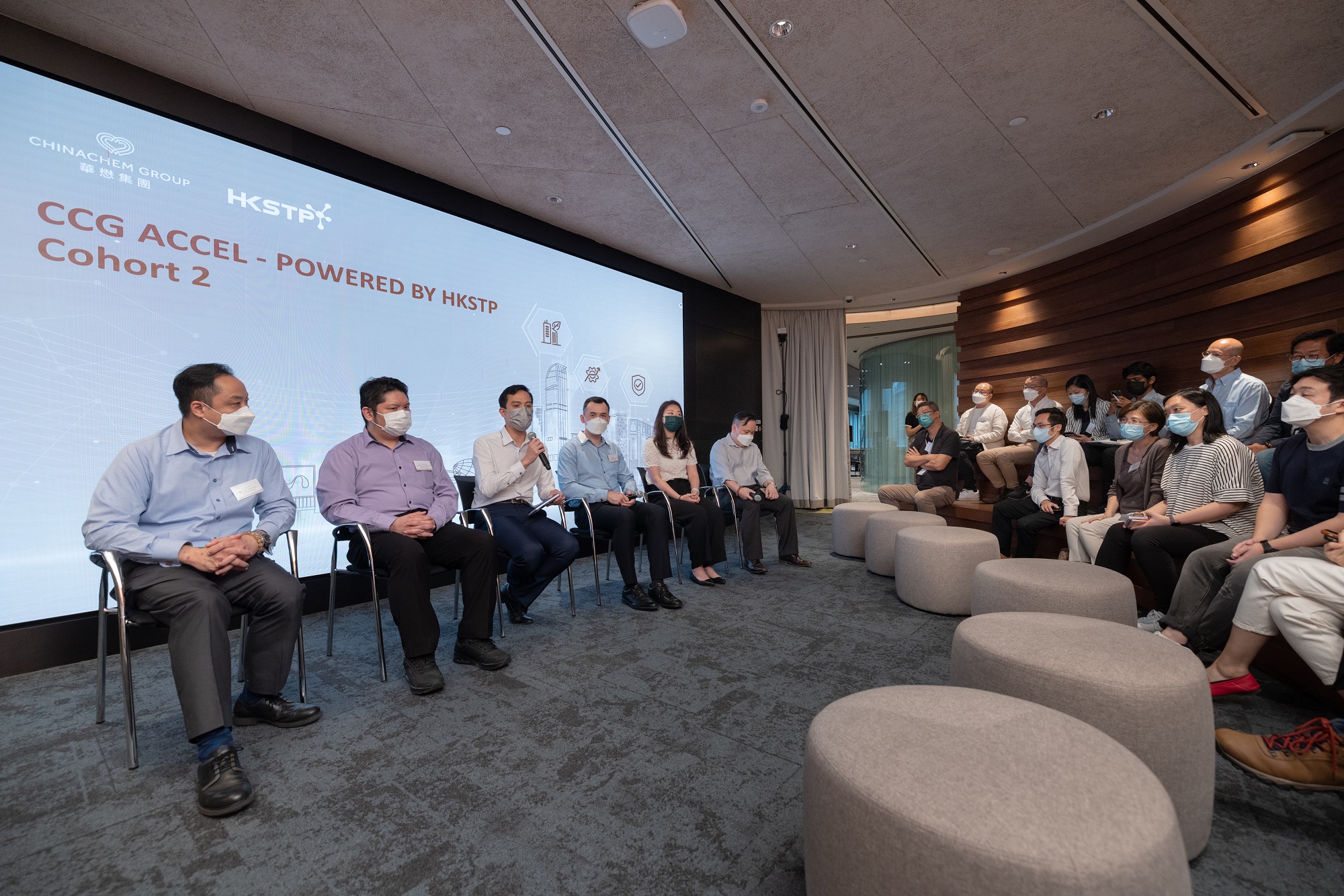 (From left to right) Eric To, Manager, PropTech, CCG, David Chau, Building Services Manager, CCG, John Kao, Project Manager, CCG, Aaron Lee, Property Manager, TST Commercial Buildings, CCG, Sharon Law, Property Manager, Nina Mall, CCG and Eric Wong, Assistant Manager, PropTech, CCG to share the operation needs and pain points in project and property management industry.