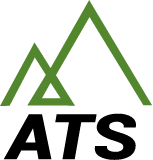 APICEM Technology Services Company Limited (ATS)
智耘科技服務有限公司
Combating an invisible enemy

Though harmless to healthy individuals, there are many invisible moulds hidden in the air that may impact, sometimes seriously, the health of those whose immune system is weaker. "Typical air purifiers on the market rely on paper filters to block moulds and then use ultraviolet (UV) light to eliminate them," Ahim Kho, CEO of APICEM, explains. They developed a metal filter that can withstand 20,000 volts of UHV and resist 10-level wind pressure, using high-voltage electricity to improve sterilisation efficiency and cut off the airborne transmission of moulds indoors.

Innovation must endure the test of time

"The technology we have is still in the Proof-of-Concept (PoC) stage. Though it has been thoroughly tested in the lab, we need to identify problems and make improvements by putting it to the test in the field. Central Market serves as an excellent testing ground for us to advance our product and technology." He notes that innovation must be able to overcome real-world challenges. And that's the reason why they participate in the accelerator programme.

"Mould is invisible to the naked eye. Therefore, it isn't easy to prove our system's effectiveness to the public. After discussing with Chinachem Group and HKSTP, we installed the air purifying system in the refuse room to eliminate offensive odours. It is the best use case for us to demonstrate what our product can do," says Kho.