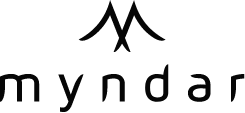 Megasoft Limited
萬信電子科技有限公司
Food for thought

Megasoft Limited is committed to exploring different applications of the Internet of Things (IoT) to our daily lives, ranging from healthcare and jewellery to infrastructure and the catering industry. Jack Mak, the company's Sales Director, says: "Our proprietary technology only requires three to four sets of components to cover an area the size of a basketball court. The network can process data collected from over 1,000 sensors per minute."

Monitoring temperature of stored food

By participating in the accelerator programme, Megasoft has extended its IoT solution to the Central Market. "Normally, the catering industry still relies on paper and pen to record the temperature of stored food. It isn't easy to keep the food fresh if the temperature fluctuates. And so, there's no guarantee of food safety. In addition to monitoring the temperature, sensors can also detect power outages and water leakage. When they happen, the restaurant or food supplier can have enough time to take certain measures to protect the food from being contaminated."

Though the Hospital Authority has already deployed their IoT-enabled temperature monitoring solution in Hong Kong's major public hospitals to monitor vaccine storage temperature and ensure that vaccines will not spoil, getting the solution deployed in Central Market gave the company unexpected gains. "Before signing up the project, we knew that Central Market would be integrated with a lot of IoT solutions, but we did not expect that the network here is so dense that there was a lot of signal interference when our system was installed. Fortunately, with the help of Chinachem Group and HKSTP, we have tried hard to fine-tune the spectrum and ran several tests to make the solution work, and it was indeed a very challenging yet precious experience for us. Challenges like that make this experience more precious."