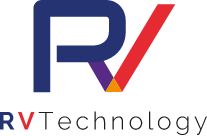 RV Automation Technology Company Limited
精銳動力科技有限公司
From cooking to serving, robots are coming

During this pandemic, frequent, close and prolonged interactions have increased the risk of Covid transmission. Therefore, fewer people are willing to work on the frontlines of the service sector. Meanwhile, an ageing population and shrinking labour force have made it more difficult for the logistics and catering industries to hire sufficient staff. Focusing on logistics automation solutions, RV Automation has developed a tray-return robot that delivers dirty plates and trays back to the washing area. This robotic system reduces human interactions between frontline restaurant workers and customers and therefore helps alleviate their worries of viral infection.

"We would like to thank Chinachem Group and HKSTP for giving us this opportunity. Not many property developers are willing to offer a venue for start-ups to test out their solutions. Every time we develop a robot, we try to complete it quickly. To be honest, it's difficult to know the market respond to a new product that has just been freshly created in a lab," says Gabriel Lee, Associate Project Director of RV Automation.

Quick feedback for prototypes

"The Central Market revitalisation project is very successful and has become an iconic landmark attracting many visitors. Prototypes can be tested in this real-life environment. This means that entrepreneurs do not have to wait until they have found the perfect customers before they start getting feedback on the product," says Lee, adding that the company's tray-return robot was improved after receiving feedback from customers of Central Market.