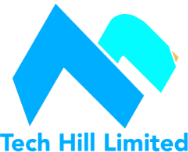 Tech Hill Limited
科技山有限公司
A smart way to keep birds away

Expecting humans to co-exist peacefully with animals in an urban area is easier said than done. In Central, birds were drawn to the smell of food in the food waste processing area of Central Market, which turned out to be a headache for Chinachem Group.

To keep these unwanted guests away, home-grown start-up Tech Hill has devised a solution to send birds to places with fewer people through different senses. This provides a safe solution for keeping birds away from humans. Mok Wai-pong, the company's Chief Technology Officer, says the idea is based on the experience of his friend operating a farm in Australia.

"He was annoyed by voles and white pigeons. The crops were often eaten by these wild animals. He came to me and asked for help. Therefore, I developed a prototype that uses an ultrasonic device to change the airflow within a certain range so that the animals within the range would believe that their natural predators are nearby and flee."

The experiment in Australia was quite successful. Mok then wanted to solve the global problems with people and animals competing for urban space. He believed there could be a market for such animal deterrent systems, but he had no opportunity to put his idea to the test.

CCG Accel Powered by HKSTP makes ideas take flight

"As a participant of the accelerator programme, we could put our deterrent system to the test in a real-life environment. It's a good starting point for testing the device's effectiveness. But unlike Australia, Hong Kong is so small that birds would still come back for food despite believing there are dangers around the device."

When working with Chinachem Group and HKSTP, Mok says they received invaluable feedback, thereby inspiring the team to use AI to learn and track the behaviours of birds. Visual and noise deterrents were then developed to displace birds away.

"Not only can the behaviour data collected from bird sensors effectively keep birds away from economically sensitive areas, but they can also lure them away, such as guiding migratory birds back to their original habitats. We hope that this bird deterrent solution can be extended to different parts of the world in the future."