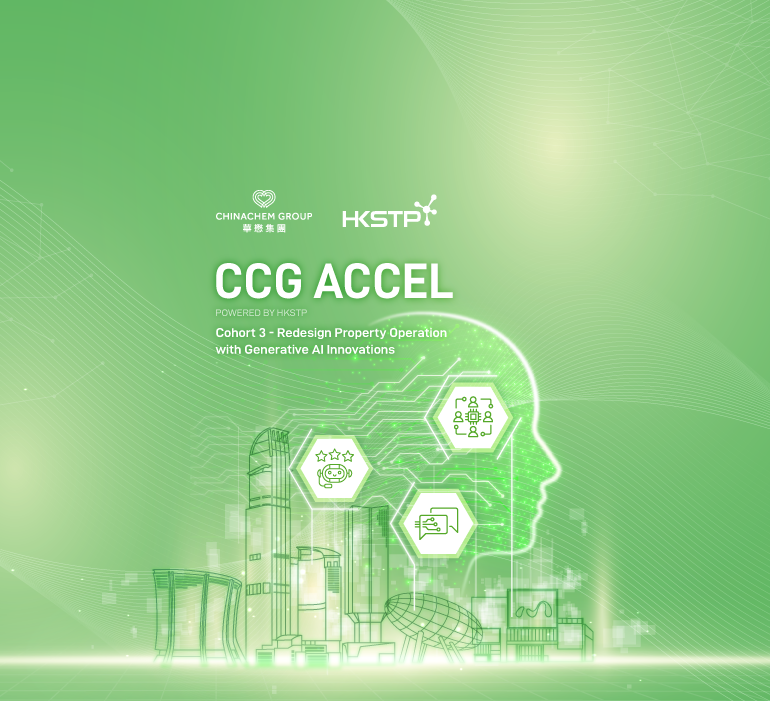 Chinachem Group (CCG) has played a pivotal role in shaping Hong Kong's urban landscape for more than six decades. As a leading property developer in Hong Kong, it has made a beneficial impact through its commitment to innovation and recognising the value of providing an advanced experience across its diverse portfolio covering residential, commercial, retail and industrial buildings for sales and investment, in addition to operating hotels, property management as well as healthcare and elderly services. CCG believes that every touchpoint a person has with its business - whether it's resident, tenant, guest or employee - should be a pleasant and seamless one.
The focus of Cohort 3 of CCG Accel - Powered by HKSTP is generative AI solutions and the stage is the entire CCG business. These solutions are applied to both external and internal aspects of property operations, overall management, and internal workflows, with a focus on enhancing human interactions.
Shortlisted tech ventures will collaborate with CCG, utilising generative AI to build solutions that elevate the performance and experience across the entire CCG business - from commercial buildings to offices, shopping malls and hotels – benefiting both clients and employees.
CHALLENGING AREAS
PROGRAMME THEMES
We are looking for quality proposals addressing the listed problem statements. The shortlisted solutions will have the chance to pilot trial at CCG.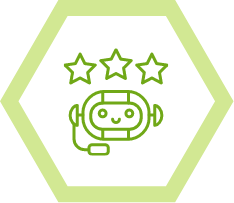 Visitor Experience
Assistance tools for recommendation and reservation
Interactive display and advertising
Marketing and customer analytics
Retail experience
Smart concierge service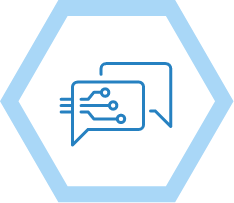 Communication & Operation Efficiency
Constructions modeling
Conversation analysis and suggestion
CV screening
Inquiries management
Multilingual support
Public relations support
Workflow automation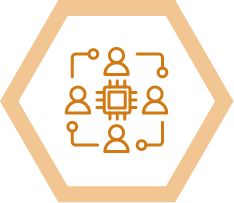 Employee Wellness
Business insight & analytics
Creatives design
Employee caring & engagement
Service application & claims management
Workplace environment enhancement
TIMELINE
PROGRAMME SCHEDULE
Open Recruitment
APPLICATION ENDS ON 29 SEP 2023
Information Session
14 SEP 2023
Shortlisted proposals will be notified in Oct 2023
Accelerator Kick-off
NOV 2023
Pilot Period
NOV – DEC 2023
CCG will offer mentorship with selected tech ventures to enhance their solutions to meet CCG operation needs and business strategies
ACCELERATEES
(TO BE ANNOUNCED)